Call Center Help Desk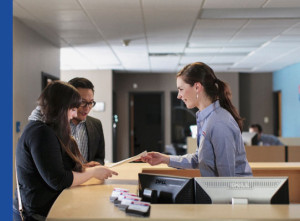 Inbound Call Center Services that Reduce Costs and Increase Efficiency
Outsourcing an inbound call center solution is the easiest way to improve efficiency and reduce costs. Over half of call center costs are a direct result of salary and benefits paid to employees. It is clear that costs can be reduced by improving efficiency in this area. Gerber NCS call center services can help a business achieve top quality customer satisfaction while reducing the bottom line.
Benefits include:
Reduced Costs and Increased Efficiency
Easily Implemented, Managed and Changed
Example of your potential need:
Take sales orders
Provide customer service
Provide technical support
Generate and qualify inbound leads
Process applications
Take recorded statements
Schedule appointments
Respond to and manage email
Provide answering/messaging services
Request a Consultation
Contact Gerber NCS today to request a consultation and review the many claim solutions we offer.